This memorial website was created in the memory of our baby boy, Preston Drummond who was born on August 04, 2003 and passed away on May 23, 2005 at the age of 21 months. We love and miss our baby boy so much.


Sadly, Preston's Papa Craig Littlejohn became an Angel June 1, 2008 at the age of 51 years old. I know my dad will be teaching Preston how to fish and root for the Cardinal's. Dad take care of my baby boy. I know you will be watching over us all. You are already missed more than words. The world lost one heck of a guy! Thanks for Old Blue!
In loving Memory
Donald Craig Littlejohn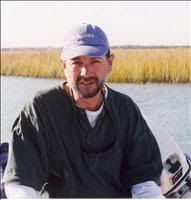 2/23/57-6/1/08
It's 5 o'clock somewhere! Gone Fishing!
http://craig-littlejohn.memory-of.com/About.aspx



I want to thank all of you who light a candle for my son everyday. It warms my heart to no end to see them every morning. Please know I think of all of you and your precious Angels daily. I have a huge list of Angel names that roll through my head even though I am not the best at lighting candles. Thank you all so, so, so very much. Your kindness does not go unoticed by me. Love to all
I am blogging now feel free to see my thoughts...
http://myjourneymyangelpreston.blogspot.com/

Please look at Preston's beautiful Memorial Site with Angel Families!!
http://preston-jack-drummond.angelfamiliesonline.com
TCF Atlanta Memory Tree at Cobb Holiday of Tree's 2008
Event's in Preston's Honor
Jennifer's Marathon Run For a Reason
In Memory of Preston
My dear friend Jennifer is going to be running the Portland Marathon, 26.2 miles, October 5, 2008 in Preston's Honor. Please visit the attached site to learn more about my dear friend and her amazing gift in our baby boy's name and fund research for SUDC!!
Jennifer raised $585 to SUDC research
The Compassionate Friends 9th Annual Walk to Remember
Sunday, July 20, 2008
Here are our pictures from the walk
http://share.shutterfly.com/action/welcome?sid=8BZNWjlyyaMU0
Look who's 5!!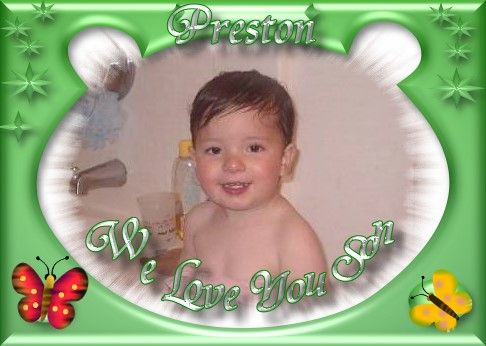 Created by Delia Allan Tomlin's Mum





You will be remembered when the flowers bloom in spring and in the summertime remembered in the fun that summer brings.
You will be remembered when fall brings leaves of gold in the wintertime, remembered, in the stories that are told.
And you will be remembered, each day right from the start for the memories that we once shared forever live within my heart.
—Judith Bulock Morse





MY CHILD

On the day God took you
I thought that I would die
I wondered where the time went?
I asked alot of whys??
With people all around me
I felt alone inside
From all their words of comfort,
I couldn't seem to hide,
I thought I might be dreaming
That I'd wake and find you here,
I thought "This can't be happening."
As I wiped another tear.
On the day that you were laid to rest
My heart broke yet again,
I wondered if the pain would end,
But mostly, I wondered when??
It's hard to be without you,
At times the days seem long,
Sometimes I just sit crying,
When there's really nothing wrong.
I wish we'd had more time,
Before your life was done.
I hope your resting peacefully,
My precious one

unknown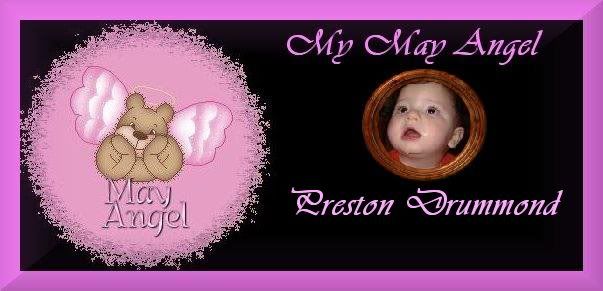 ~The following was an Auction to raise Awareness of SUDC in Preston's honor. This project is created by a very special young man, Andrew for his Bar Mitzvah. I have known Andrew's mom Melissa since we were pregnant with our 2003 boys. I am so greatful to have such wonderful friends~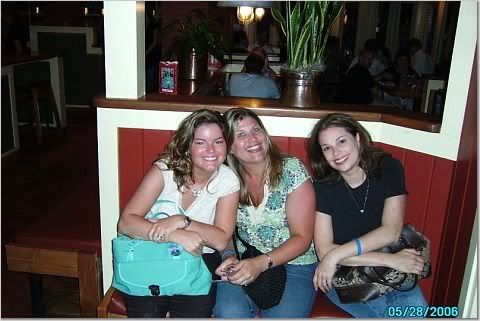 Amanda, Jennifer and Melissa
Andrew's Bar Mitzvah to raise awarness of SUDC in Preston's name May 2006.

Help Fight SUDC

The SUDC organization has been developed to provide a centralized resource for information, support and advocacy. It serves families and professionals affected by the tragedy of SUDC, and promotes awareness of SUDC in communities.

SUDC is the sudden and unexpected death of a child over the age of twelve months, which remains unexplained after a thorough case investigation is conducted. SUDC is a diagnosis of exclusion - given when all known and possible causes of death have been ruled out. SUDC is not a new phenomenon, but it is very rare. Its incidence is approximately 1 death per 100,000 children. In comparison, the incidence of sudden infant death syndrome (SIDS) is 50 times more common, being approximately 1 death per 2000 live born infants. It is not surprisingly therefore that there is very little known in the medical literature about SUDC.
http://preston-drummond.memory-of.com/about.aspx
http://www.babiesonline.com/babies/w/wildboy2/
http://www.sudc.org
Andrew may have started this project, but we plan to keep this going forever because Preston will always remain in our hearts and his soul will live on forever. So we ask that if you find it in your heart, please forward this to people you feel would want to contribute to such and important cause. Together, we can prevent another tragic loss.
With heavy hearts we ask that you please find it in your heart to donate to SUDC in Preston's Honor.







"There is often in people to whom 'the worst' has happened an almost transcendent freedom, for they have faced 'the worst' and survived it."
-Carol Pearson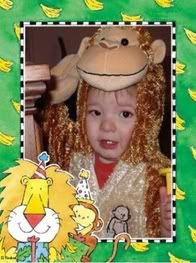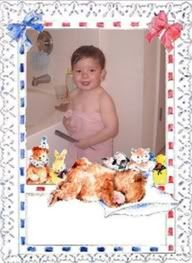 We have no answers for why are sweet baby boy is gone. So far it is SUDC (Sudden Unexplaned Death in Childhood) that took our baby. Please visit www.sudc.org to learn more.

Preston was the greatest joy in my life. He loved everyone and was so full of life. Always blowing kisses and waving. He has the biggest brown eyes, beautiful smile, curly wild brown hair, chubbiest cheeks, full belly laugh, chubby, chubby hands he is perfect in every way. We call him Moose cause he was always such a chunk so many rolls. I miss him every moment of every day.

He was always into something you couldn't leave him alone for a second. Dragging a chair here and there to turn the light switch on and off or reach for the Cheetos in the pantry. He loved to do any and everything his big brother Dakota would do. They were the best of friends and would have daily wrestle-mania matches on the living room floor. They always took baths together and all you would hear were giggles and splashing...my floors have never been cleaner.

Preston has an older brother Dakota he will be 6 years old this August (2005). He has a little sister Alivia who was born Easter Sunday (3/27/05) and was only 8 weeks old when he became an Angel. We are blessed to have 3 beautiful children even though one is an Angel but we will be together again one day.

We will never forget our baby boy he will always be with us and those that knew him are forever changed by our sweet angel who was to perfect for this world and is now looking down on us from Heaven above. Untill we meet again my sweet baby boy, I love you.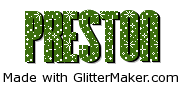 ~ Done by Brandon at Wacko's Tattoo & Surf Shop of Hiram, GA ~






We received the death certificate Unexpected and Unexplained Infant Death (He is not an Infant) so we will be working to change it to SUDC raising awareness and helping with research by turning our case over to the Doctors for SUDC.

I just want to say thank you to everyone who has reached out to us and all the support we have received. I could not even begin to let y'all know how much I appreciate it. Thank you so much from the bottom of my heart.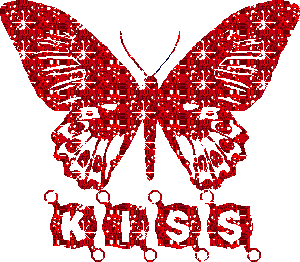 A special thank you to my childrens daycare, Little Wildcats Academy, the owner Shelissa and her staff of wonderful caring woman. The out pouring of love from y'all has been wonderful. I love every one of you ladies as part of my family. You treated my son like he was your own. For that I am so greatful. Spoiled him rotten, like who couldn't. He loved each and every one of you and you made him the happiest little boy in the whole world. I know he is blowing y'all special kisses from heaven above. He will always be with you. Thank you all so much.

http://www.babiesonline.com/babies/w/wildboy2/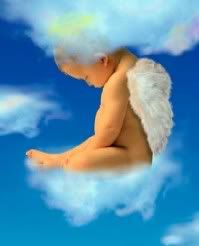 A new friend Maria Boone sent the Wish List to me. Thank you so much. I know Preston and Elijah will always be with us in every butterfly they send to us.

YBereaved Parents Wish List Y

I wish my child hadn't died. I wish I had him back.
Y
I wish you wouldn't be afraid to speak my child's name. My child
lived and was very important to me. I need to hear that he was
important to you also.
Y
If I cry and get emotional when you talk about my child, I wish you
knew that it isn't because you have hurt me. My child's death is the
cause of my tears. You have talked about my child and you have
allowed me to share my grief. I thank you for both.
Y
Being a bereaved parent is not contagious, so I wish you wouldn't
shy away from me. I need you now more than ever.
Y
I need diversions, so I do want to hear about you, but I also want
you to hear about me. I might be sad and I might cry, but I wish you
would let me talk about my child; my favorite topic of the day.
Y
I know that you think of and pray for me often. I also know that my
child's death pains you too. I wish you would let me know these
things through a phone call, a card or note, or a real big hug.
Y
I wish you wouldn't expect my grief to be over. These first years
are traumatic for me, but I wish you could understand that my grief
will never be over. I will suffer the death of my child until the day
I die.
Y
I am working hard in my recovery, but I wish you could understand
that I will never fully recover. I will always miss my child and I
will always grieve that she/he is dead.
Y
I wish you wouldn't expect me "not to think about it" or "be
happy". Neither will happen for a very long time, so don't frustrate
yourself.
Y
I don't want to have a "Pity party", but I do wish you would let me
grieve. I must hurt before I can heal.
Y
I wish you understood how my life has shattered. I know it is
miserable for you to be around me when I'm feeling miserable. Please
be as patient with me as I am with you.
Y
When I say, "I'm doing okay", I wish you could understand that I
don't "feel" okay and that I struggle daily.
Y
I wish you knew that all of the grief reactions I'm having are very
normal. Depression, anger, hopelessness and overwhelming sadness are
all to be expected. So please excuse me when I'm quiet and withdrawn
or irritable and cranky.
Y
Your advice to "take it one day at a time" is excellent advice.
However, a day is too much and too fast for me right now. I wish you
could understand that I'm doing good to handle an hour at a time.
Y
Please excuse me if I seem rude, certainly not my intent. Sometimes
the world around me goes too fast and I need to get off. When I walk
away, I wish you would let me find a quiet place to spend time alone.
I wish you understood that grief changes people. When my child died,
a big part of me died with her/him. I am not the same person I was
before my child died and I will never be that person again.
Y
I wish very much that you could understand ~ understand my loss and
my grief. But, I pray daily that you will never understand.
YYYYYYYYYYYY
--Poem from Compassionate Friends.




~This was given to me by a wonderful friend and mother to an Angel, Maria, thank you so much girl. hugs~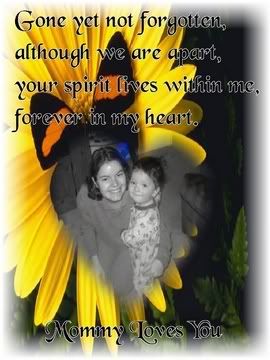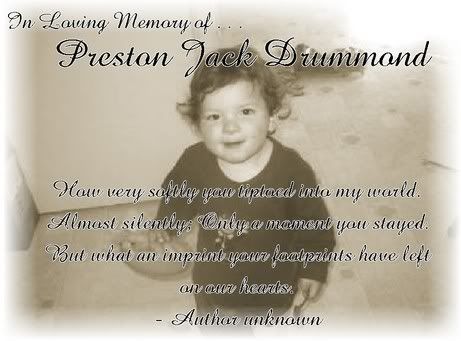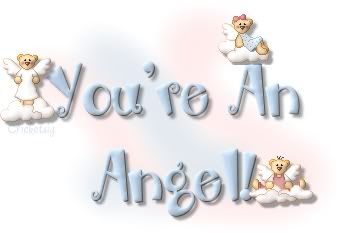 Special Thanks to:
DLDgraphixbynancy